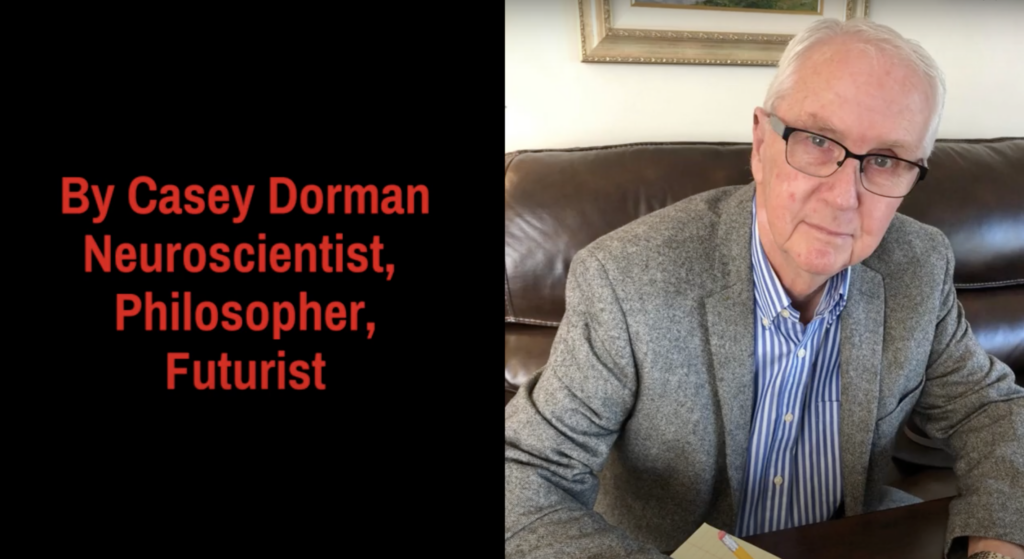 Casey Dorman has a Ph.D. in Psychology from the University of Washington. He had a long career as a neuropsychologist, university professor and dean, and in running clinical and training programs in the public sector. During his academic career, he published approximately two-dozen research papers in academic journals, and co-authored, Cognitive Effects of Early Brain Injury, a volume in the Johns Hopkins Series on Psychiatry and Neuroscience. Although retired from academia, he continues to publish occasional academic articles based on research carried out as a consultant in the healthcare field. His most recent contribution was a study on COVID vaccine hesitancy published in The Journal of Community Health in 2021.
In addition to his academic career, Casey has written fourteen novels, a collection of poetry and short stories, and a book on philosophy. He was also the editor, for seven years, of Lost Coast Review, an online and print literary magazine. He recently published an article in Civil American, the official journal of the Society of Philosophers in America, of which he is a member.
Casey's novels include Pink Carnation (Publish America, 2003), I, Carlos (Seven Locks Press, 2004), Murder in Nirvana (Black Rose Writing, 2015), Finding Martin Bloom (Avignon Press, 2016), 2020 (Avignon Press, 2017), and The Oedipus Murders (Black Rose Writing, 2109), as well a several others. His most recent is a science fiction novel, Ezekiel's Brain, which was published by NewLink Publishing in early 2021. He is presently working on the sequel to Ezekiel's Brain.
His recent essays, poems and stories may be found in several anthologies, such as The Truth That Can't Be Told, Vol. 1 & 2, Christmas Across Time, Vol. 2, The Literary Parrot, Series 1 & 2, and Global Pandemic Crisis, all published in the last two years.
Casey lives in Newport Beach, California with his wife, Lai, and has two children, Andrea and Eric, five grandchildren and one great-grandchild.
His books may be found here, on Amazon
Read Casey's recommendations as "The best science fiction books on artificial intelligence" by clicking HERE